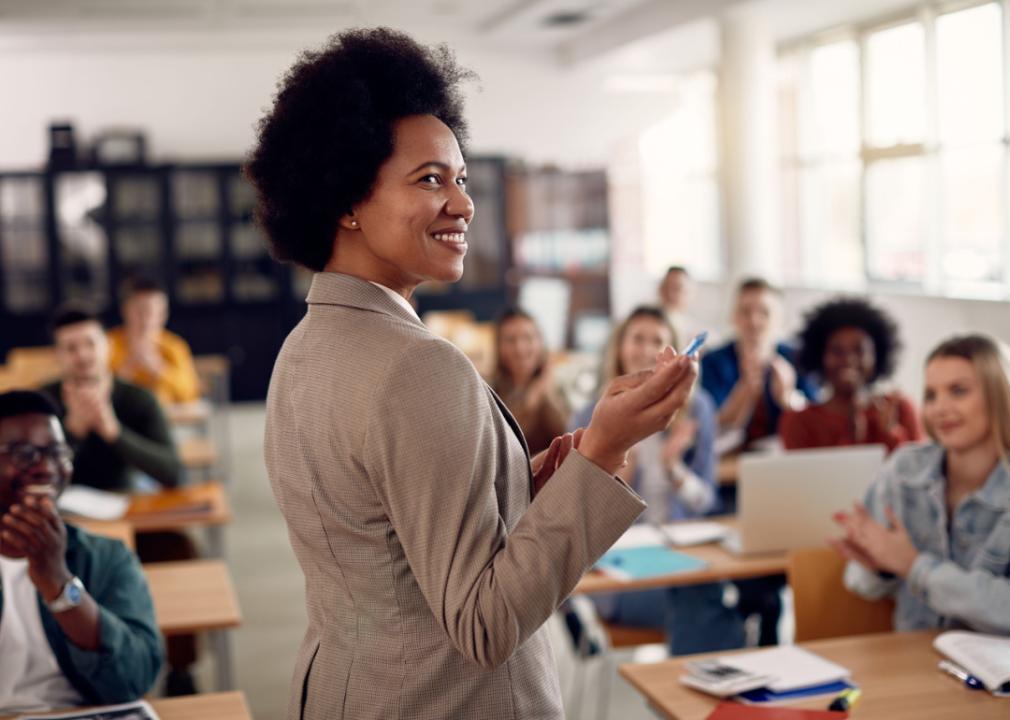 Drazen Zigic // Shutterstock
It is well-documented that students who pursue STEM majors often have more ease transitioning into high-paying jobs after graduation than students who study humanities. Accordingly, the number of humanities degrees conferred annually has decreased, as health and STEM program enrollment grows.
But don't discount the value of a humanities and liberal arts education. Humanities programs, like history, yield students who excel in critical thinking, persuasive writing, analytical thinking, complex communication, and quick comprehension. For students who see the merits of pursuing a history degree in college, it is worth knowing the employment landscape that may follow graduation.
According to the most recent data from the National Center for Education Statistics, which pulls from a 2018 study, bachelor's degree holders in history earned on average $45,100 annually, roughly $5,000 dollars less than the median earnings of all bachelor's degree holders. History degrees only represent about 1% of all bachelor's degrees earned in the 2017-2018 academic year.
Citing 2019 data from the Bureau of Labor Statistics, Best Universities examined the most popular job industries for college graduates with history degrees. Read on to see where history majors are most likely to find employment.
Most popular industries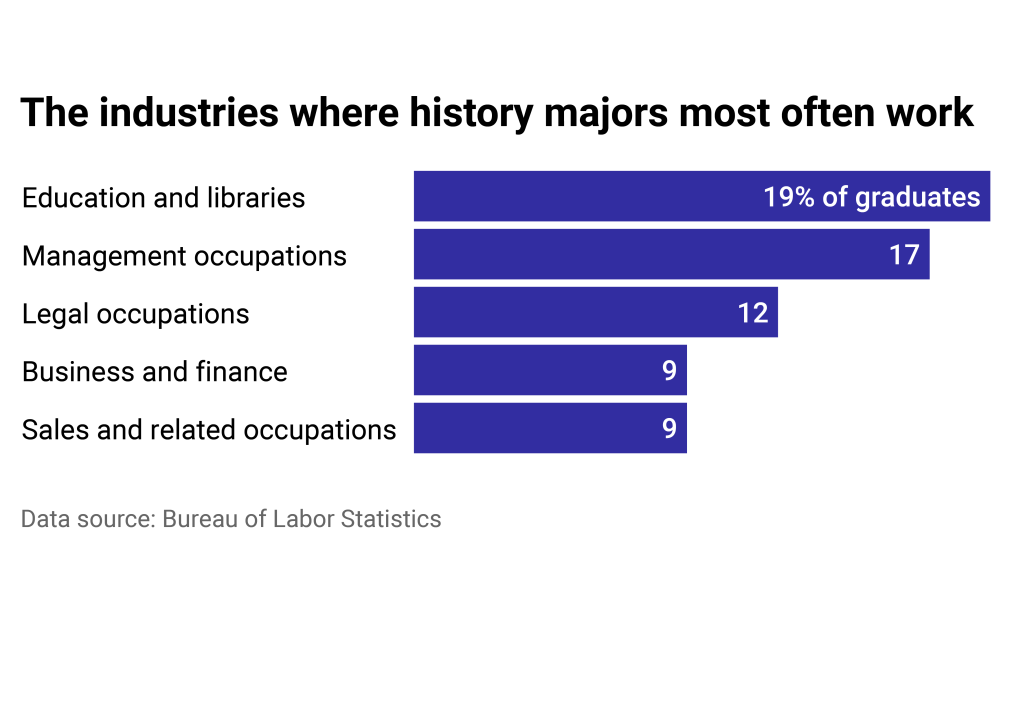 Best Universities
According to the Bureau of Labor Statistics, the top areas in which history majors find employment are educational instruction and library occupations. This field includes professions such as teachers, archivists and curators, librarians and media specialists, and special education professionals. The 2021 median ranges for these roles span $29,360 for teacher assistants to $79,640 for college instructors and professors. These occupations all lend themselves well to a history background, relying on skills like being organized and communicating complex information for public consumption. 
Legal occupations and management careers are also popular options for history graduates, demanding high-level writing skills and ethical thinking. While most legal occupations require advanced degrees to obtain the higher salary that comes with them, management occupations offer a median annual wage of $102,450 with a bachelor's degree level education.
Data reporting by Emma Rubin. Story editing by Jeff Inglis. Copy editing by Tim Bruns.
This story originally appeared on Best Universities and was produced and distributed in partnership with Stacker Studio.